Here's a simple recipe (with a twist!) for a margarita using Sauza Blue tequila.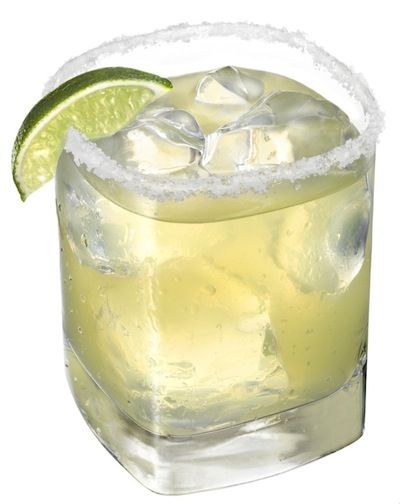 SAUZARITA
Ingredients:
1 part frozen limeade
1 part water
2 parts beer
1 part Sauza Blue Reposado 100% Agave Tequila
Directions:
In a pitcher, combine 1 can frozen limeade concentrate, 1 can water, 2 beers, and 1 cup tequila.
Chill and serve in glasses rimmed with sugar or salt.
Garnish with a lime wedge. Enjoy!
___________________________________________
If you prefer fruity/flavored 'ritas, here are a couple more ideas:
BLUEBERRY-POMEGRANATE MARGARITA
Ingredients:
1 part Sauza® Tequila (Sauza® Silver Tequila recommended)
½ part Triple Sec
1 part fresh lime juice
1 part blueberry-pomegranate juice
Blueberries for garnish
Directions:
Combine ingredients with ice in a shaker. Shake hard.
Strain into a margarita glass with fresh ice.
Garnish with fresh blueberries
CUCUMBER MARGARITA
Ingredients:
3/4 cup Sauza Blue 100% Agave Tequila
1 medium cucumber, peeled and sliced
6 ounces fresh lime juice
2 ounces DeKuyper Triple Sec
2 ounces simple syrup
Directions:
In a pint glass, muddle together sliced cucumber (except for 8 slices) and Sauza Blue Tequila. Let sit in the refrigerator for 1 hour.
Strain the cucumber tequila and combine with all ingredients in a pitcher.
 Stir and serve over ice.
Garnish with reserved cucumber slices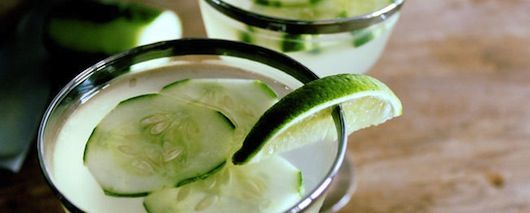 BLACKBERRY MARGARITA
Ingredients:
2 cups fresh blackberries
3/4 cup fresh lime juice
1/4 cup simple syrup
1 1/2 cups Sauza Silver Tequila
Ice
4 cups sparkling blackberry soda
Sugar
Directions:
In a blender, puree 1 cup fresh blackberries with 3/4 cup lime juice and 1/4 simple syrup.
Strain into a cocktail shaker, add the tequila and ice and shake to chill.
Rim Champagne flutes with sugar. Place 2-3 whole blackberries (fresh or frozen) in each glass.
Pour each glass 1/3 full with the Blackberry-Lime-Tequila mixture.
Top with chilled Blackberry soda.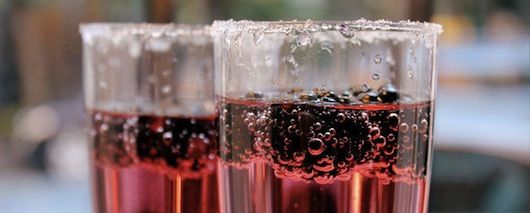 ¡Salud!
Cheers!
Disclosure: Recipes and images courtesy of Sauza Tequila.