I participated in a campaign on behalf of Mom Central Consulting (#MC) for MedImmune Specialty Care. I received a promotional item as a thank you for participating. 
Winter snuck up on us! As the weather gets colder – especially this week, brr! – I've found myself searching through the attic and various closets for all the gloves, boots, and coats we need to bundle up and keep warm. With the change in season comes the inevitable onset of runny noses, sore throats, muffled coughs, and of course- the dreaded flu. Last year's flu season in the U.S. caused the highest recorded rates of pneumonia and influenza diagnoses in nearly a decade. Due to developing immune systems, children are two to three times more likely to catch the flu than adults, so we should take every extra precaution to keep our family healthy.
To help us in our flu prevention efforts, parenting author Elizabeth Pantley has developed "A Parent's Guide to Flu Season," a short, downloadable booklet of information about the flu and tips for parents on protecting their families from the flu. Here are just a few of the tips that could make for a great addition to your refrigerator art this season…
Learn how to:
Properly wash your hands. We're good about this. Sing 'Happy Birthday' twice!
Teach kids to 'capture' the germs. While I've instilled in my kids the importance of washing their hands, I haven't drilled into them that they should throw their tissues away immediately after 'capturing the germs'. That's something that we need to work on, as I find tissues everywhere!
Know when to keep your child home from school or daycare. Nothing bugs me more than when parents send their kids to school sick! (But I know it's so hard to take off from work…)
Disinfect… because there IS a difference between cleaning and disinfecting!
Lower your risk! How the importance of eating and sleeping well will reduce your chance of getting the flu. Prevention is key!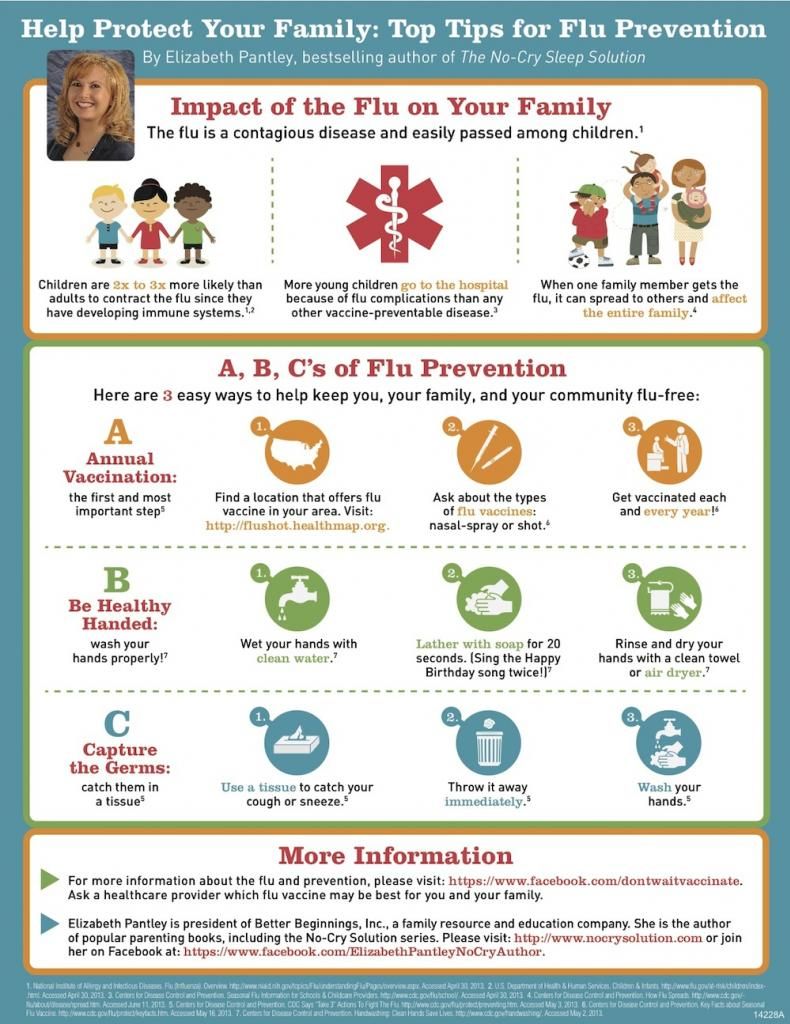 We haven't gotten the flu shot yet this year, but it's on my to do list. How about you? What are you doing to stay healthy during the flu season?