If you've stepped inside your local Best Buy lately, you may have noticed it looks a little different! A new layout has launched at select Best Buy locations across the country. Customer service comes first here, so Best Buy has created a whole new shopping experience with the customer – you! – in mind. This new layout includes:
An expanded Geek Squad section, which can help make understanding your gadgets easier
Eye-level displays creating more opportunities to play with and discover the technology you love
Digital registers located throughout the store to streamline the check-out process so you can get in and out faster than ever
New in-store digital displays that update as often as our products do so you can be in-the-know with the latest information on all your favorite brands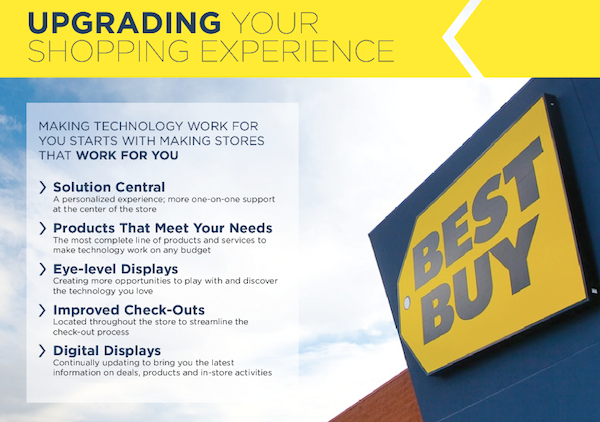 We recently visited the reimagined Best Buy Potomac Yard store in Alexandria for its grand opening events. There were prizes every hour and even a celebrity appearance – the Washington Redskins' Clinton Portis. But I was really there to see what this "new" Best Buy was all about!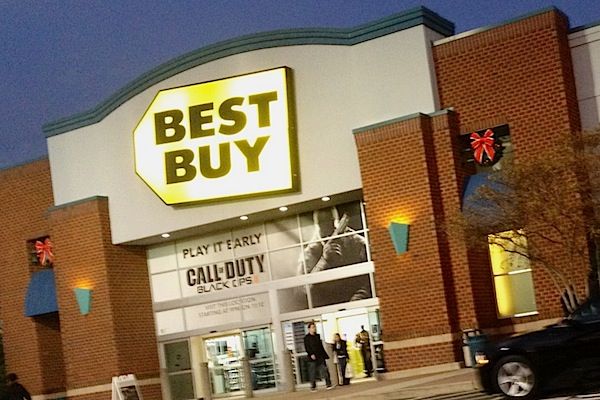 First off, I was impressed by the fact that even though the store was incredibly busy – it was a Saturday evening – within 90 seconds of walking through the door, three members of the Best Buy team acknowledged us and offered to help me find what I needed.
Looking around, I immediately saw how the layout is different. At the heart of the store is the new Geek Squad Solution Central, where you can go when you need help and inspiration from Best Buy's knowledgeable team of "Technology Education Agents."
The store has more of an open, airy feel, with spacious aisles and plentiful displays, all within reach, which my kids appreciated, as they were able to touch and play with practically every gadget, from cell phones to iPads and computers. There is definitely more of a focus on mobile technology now as opposed to the big screen TVs you'd see everywhere years ago.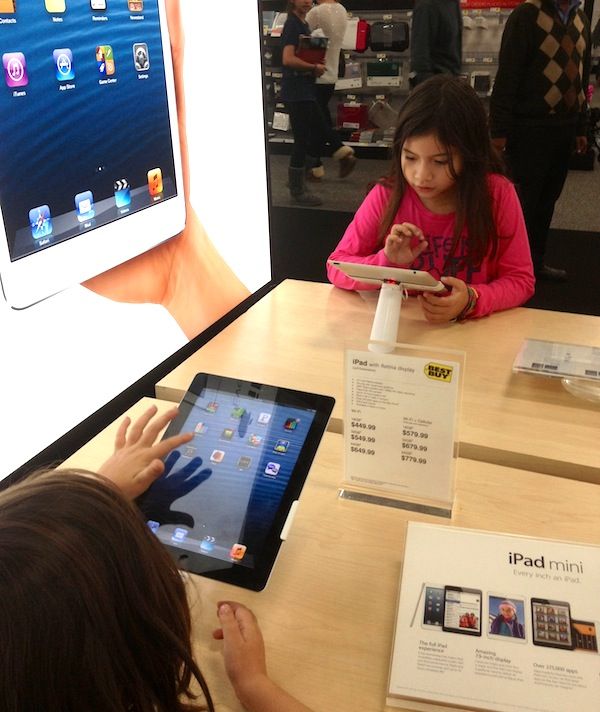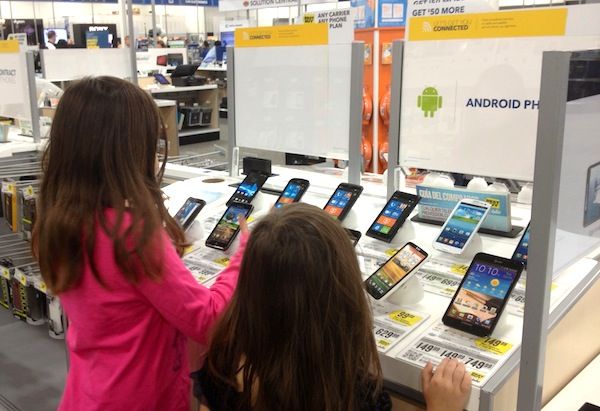 Some of the products have cool digital displays next to them which constantly change, informing you about the latest technology while you shop. Better than reading a little pamphlet, if you ask me!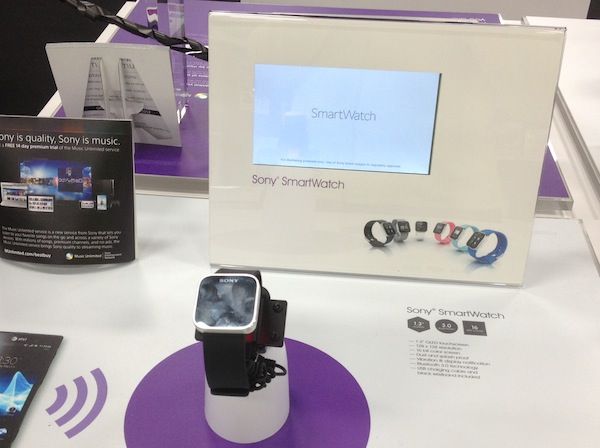 Next we walked over to the Magnolia Design Center, which is amazing! Here you can experience the latest in home technology in a showroom setting right inside the Best Buy store. There's a family room, an outdoor patio, a bathroom, kitchen, and even a theater… my dream home theater, from the big screen down to the twinkly lights on the ceiling! And the waterproof TV inside the bathroom mirror? Perfection.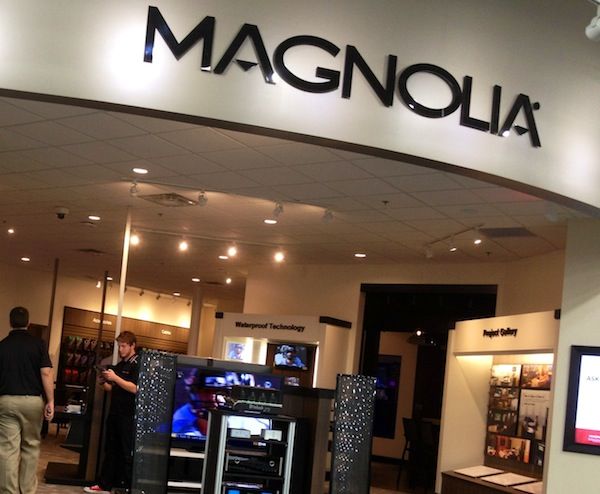 Now there are also digital registers in various spots throughout the store to make the check-out process faster and more convenient. While I didn't get to experience this feature because my store hadn't received their equipment yet when I visited, it definitely sounds like something useful. No more waiting in long lines at the front of the store!
Best Buy has realized that making technology work for you starts with making stores that work for you. Go check out the new Best Buy and experience it for yourself! Check your local store's page for special events and sales near you. You can also find Best Buy on Twitter.com/BestBuy and Facebook.com/BestBuy.
WIN IT!
Five (5) TDB readers will each win a $25 Best Buy gift card!
Disclosure: I was compensated with a Best Buy gift card for sharing this information with you. Best Buy has also provided the giveaway prizes.