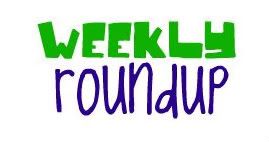 Leanne Marshall from last year's Project Runway has a blog! She doesn't update it that often, but what's there is interesting to read. Check out what she did for New York Fashion Week… beautiful! And now for this week's roundup:
Interesting Blog Posts
Blogging
Photography
On TV This Week
The View will be featuring the Jersey Shore cast. Say it with me – hot mess. Tuesday, 2/23 at noon EST.
American Idol. This is when it starts getting good! The top 24 have been picked; time to start cutting it down even more. Thursday, 2/25 at 8pm EST.
Ladies' Figure Skating. The gold-medal final. This is my favorite part of the winter olympics! Watch it on Thursday from 8pm EST – midnight on NBC.
The Marriage Ref. First episode of Jerry Seinfeld's new show. If you're a married couple who has a good fight every now and then, you can probably relate. Sunday, 2/28 at 10:30pm EST.
Other Promotions
Did you know that Congenital Heart Defects are the #1 cause of birth defect related deaths worldwide? To help raise research funding and awareness for CHD, MyPunchbowl has partnered with The Children's Heart Foundation to create the "Spread the Love" campaign. Through this campaign, MyPunchbowl will make a donation to The Children's Heart Foundation for every recipient who is sent a MyPunchbowl eCard during the month of February. You can read the full press release here: http://pitch.pe/45701 and visit the campaign page here: http://www.mypunchbowl.com/spread-the-love.
Have a great week!