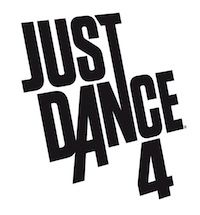 Thank you to Ubisoft for sponsoring this post. Please click here to learn more about Ubisoft. I was selected for this opportunity as a member of Clever Girls Collective. #UbiChamps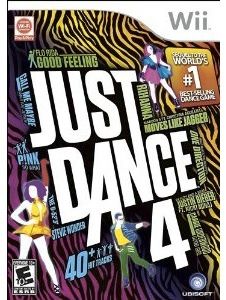 I love Just Dance. We've owned all the games – 1, 2, 3, Kids – at one time or another, and each one of them is fun in its own way. The same goes for the newest version, Just Dance 4! It's full of fun songs – both old and new, familiar and not-so-known.
I've had a great time playing the game with my daughters and their friends because while I enjoy playing it alone, it's more fun with a group! With the crazy dances, you're guaranteed an hour of non-stop laughs!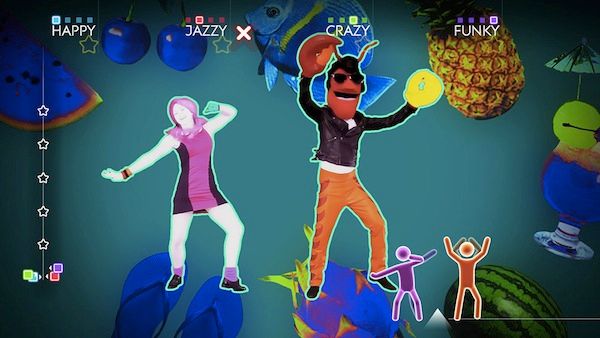 Just Dance 4 includes over 40 all-new songs. While I can't say I love ALL of them, there are a bunch that I really enjoy, including "Moves Like Jagger," "Mr. Saxobeat," J.Lo's "On The Floor," "What Makes You Beautiful" by One Direction (pictured below) and my daughters' favorite, Carly Rae Jepsen's "Call Me Maybe." The choreography is just challenging enough to keep us going back, wanting to perfect our moves. It's funny… some of the moves come so naturally now, that whenever I hear certain songs – dating all the way to the original JD, even – I just want to break out into dance! Does that happen to you?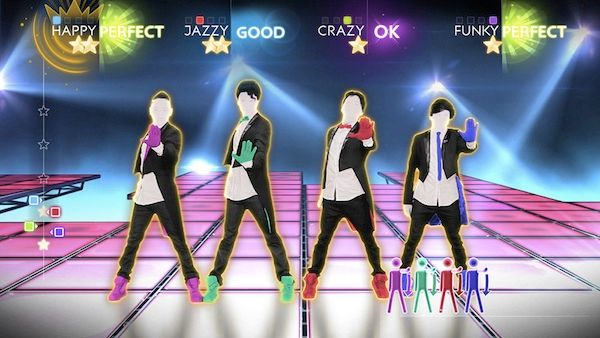 With the holidays upon us, Just Dance 4 is a great way to burn off the calories from that extra piece of pumpkin pie! In fact, the Just Sweat mode in this fourth installment is probably my favorite yet. It actually feels like an aerobic workout, as opposed to just dancing to the same songs. There's an onscreen calorie counter that lets you see your progress as you go, and you're able to pick the length of your workout session – from 10 minutes to a sweaty 45! Just Sweat even gives you a much-needed warm up and cool-down.
There are a handful of other great features, including Battle Mode, where players fight head to head in a dance-off, unlockable alternate choreographies for certain songs, and dance quests, which are like little challenges for each track that you get rewards for completing! And if you really want something different, you can download a new track of the ever-expanding in-game store. Gangnam Style, for instance. You know you want it! I took the video below yesterday, of my girls dancing to this new DLC for the first time, on Xbox 360.
BUY IT!
Is Just Dance 4 on your holiday wish list? The game is available now at retailers nationwide – like Toys "R" Us – and online at Amazon.com.
Disclosure: I was provided with a copy of Just Dance 4 for Wii to facilitate my review, but all opinions are my own.