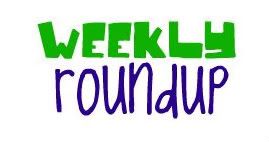 Going to the in-laws for lunch. Just relaxing for the rest of the day after that. What are you up to?
If you're a Gleek and a Madonna fan like me, you may get a kick out of this video:

Do you have a giveaway to share?
Link up below.
If you're reading this via email or feed reader, be sure to click over to see all the giveaways.
If you're adding your giveaway, include a direct link and an end date, otherwise your entry may be deleted. This post will go up every Sunday at noon EST, but don't worry about coming back next week – your links will carry over until your giveaway ends.
Have a great week!