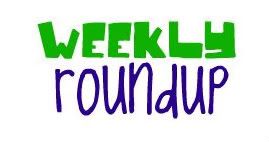 We're back home! Yay! What a week. We got home around 1am last night this morning, and slept in until 10… even the girls! I guess there's nothing like sleeping in your own bed! And hubby picked up IHOP for breakfast. Nutella crepes for me! Yum. 😀
I'm SO over flying. No more airplanes for me until… well, this summer. Big trip to Mexico in two months! Speaking of flying – remember I'm giving away a CARES child aviation restraint over at Mom Central Travels. It's a $75 value and such a great product.
Do you have a giveaway to share? Link up below.
Have a great week!