I just realized it's May 1st and gasped. I blinked and April was over! Where did it go?
I didn't mention it much here, but I spent more than half of the month in Texas, visiting my family. My grandma continues to be very sick, so I thought I'd take advantage of Maya's Spring Break to fly down there and spend some time with her. I didn't have the most dependable Internet connection at my mom's house, so I barely blogged while I was there. Didn't check email much either.
But I did cook. And clean. And do laundry. And played with the girls. A lot. I talked to my abuelitos (my grandparents) for hours. I hardly watched TV, other than quickly skimming through American Idol to see who got kicked off.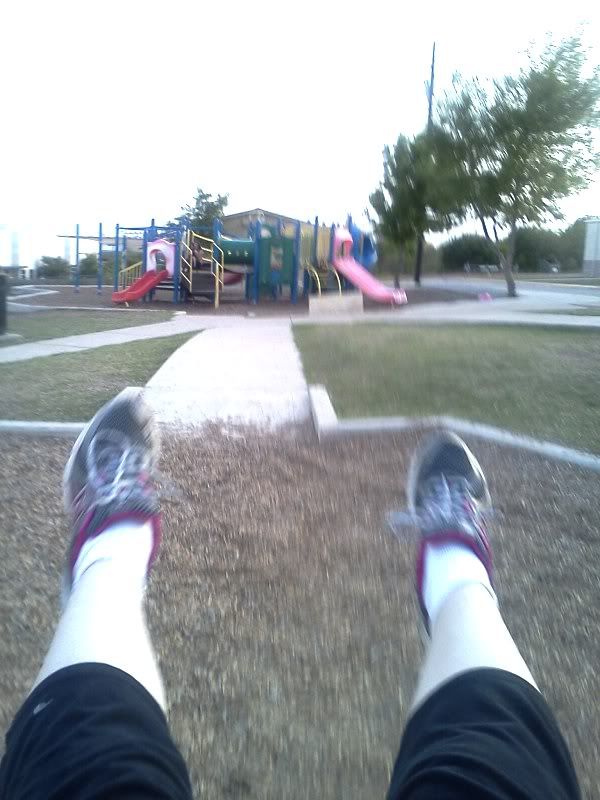 A couple of days after we arrived, my grandma had to be admitted to the hospital. She hadn't eaten anything for days, as she couldn't keep anything down. Once she started throwing up her pain medication, well… my mom knew something was very, very wrong. After hours in the emergency room undergoing tests, it was discovered that she had a partial bowel obstruction. Her stomach and bowels were flushed out, but she ended up getting a tube inserted into her stomach anyway, a minor surgery, so that we could drain the contents of her stomach at home if she felt sick again. After 6 days, she was released, and was a completely different person! I was so happy to finally see a smile on her face.
The night my abuelita got out of the hospital, I open up my laptop to check email… just to read that a dear neighbor passed away suddenly. She was battling cancer, yes, but this was unexpected. Shocking. She was like a grandma to my girls, and we're going to miss her so much. Maya took the news well, until we got home, where she found that her pea plant had died, as it hadn't been watered since we left (my bad). "Why does EVERYTHING around me have to DIE?" she screamed, as tears welled up in her eyes. She poured a ton of water into the little cup, flushing half the soil out in the process, then tried to scoop it back in unsuccessfully, as most of it went down the drain. Maya's hands were shaking as she wrapped the delicate plant around a stick, in one last attempt to save it. Watching her, I felt so heartbroken and helpless, and held her in my arms until the tears stopped. The tiny, dried up plant is still sitting on our kitchen counter. I won't dare throw it out, but am hoping that starting a garden will help with the healing process.
Some more April memories…
Visited the cherry blossoms in Washington, DC.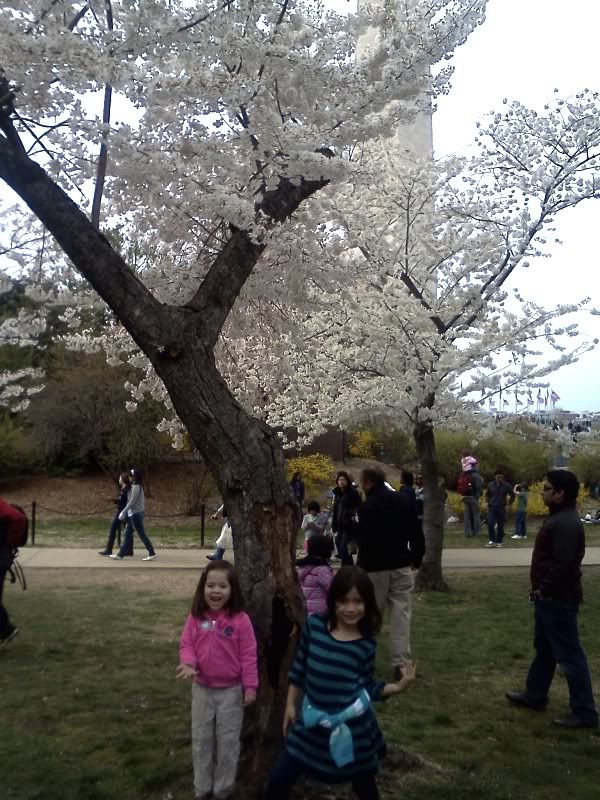 Watched The Kennedys marathon on Reelz.
I tuned in to the 2nd episode while I was packing, and couldn't stop watching!
Another lovely flight with my daughters. Read about the things kids say… on an airplane.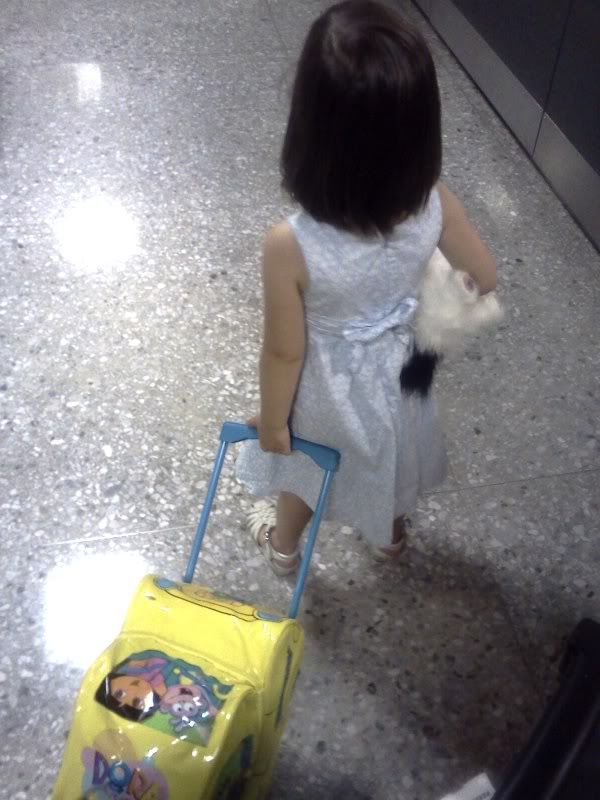 Fell in love… with my grandma's dog.
Wanted to hide him in my suitcase and bring him home. Cutest thing EVER!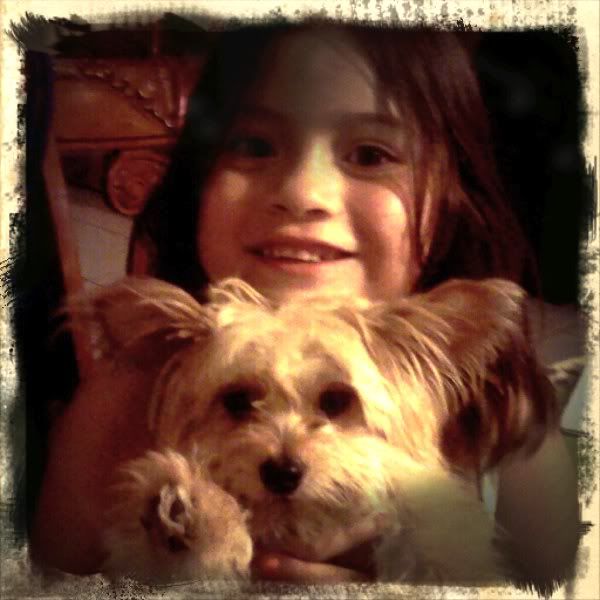 Ate tons of nopalitos, tortillas, machacado, migas con huevo…
Practically had to be rolled out along with my luggage.
(Weighed myself this morning and gained 6 lbs. UGH!)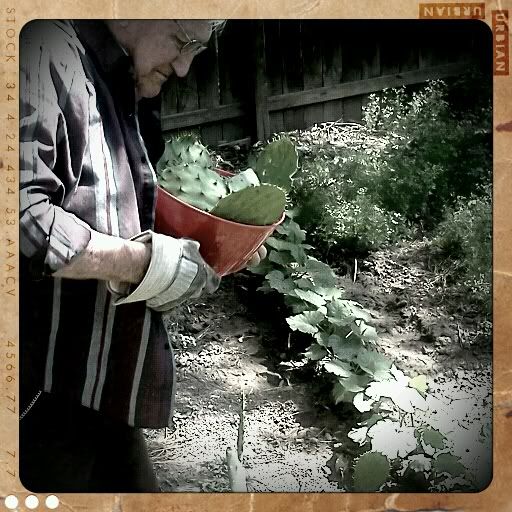 Got an eye exam and new glasses.
(The perks of having a sister that works at an optical center… thanks, sis!)
Bought my mom a new dryer.
(Okay, so I didn't buy it MYSELF, but chipped in some $ and made the final decision. Frigidaire!)
Celebrated Easter in Texas for the first time in a looooong time.
At one point we realized that we'd forgotten to hide a box of Play-Doh eggs, so my sister started throwing them up in the air and yelling "Easter eggs are falling out of the sky, look, LOOK!" Everyone was cracking up because the girls totally believed it. Now that I think about it… glad no one got hurt!
Poked around in my mom's things.
I found a signed letter from President Johnson, coins from the 1800s, a vintage map, old issues of LIFE magazine, and so many other things that may not hold much monetary value, but are truly priceless. Hope my mom didn't mind me sticking my nose in her closet!
Watched the royal wedding.
Didn't it just make you feel all warm 'n fuzzy inside? Everyone looked so happy. Be sure to read my "royally fun" crafts for kids for some cute activities for a rainy day.
That's all for now.
I'm working on a lot of great stuff this month… can't wait to share it with you!